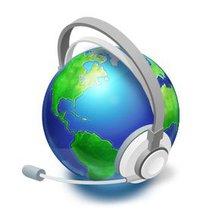 Job Description:

Required 25 experienced CSR (Male /Female) who can speak fluent English.
Agents will be responsible for calling USA, Canada and UK based projects.

This job is for FULL NIGHT shift (06PM to 02AM) so please apply if you are comfortable working night shifts and who are residing in Rawalpindi / Islamabad.
* THIS JOB IS FOR LEHTRAR ROAD, TARLAI, ISLAMABAD OFFICE
** Basic Salary Package:+ Performance Base Bonuses
Skills Required:
* Fluency in written & spoken English language
* Capability to understand and follow the procedures and advise customers accordingly
* Patience and anger management skills
* Knowledge of the Program, Use of Rebuttals, Script Flow.
* Ability to use Computer
* 1 Year CSR experience preferred

E-mail your CV: admin@findpk.com
Be Our Partner

CCOL offers one of the most rewarding Affiliate, Referral & Franchise Programs in the industry for you. join our Advertising Partner program to earn up to 20% - 40 % commission on sales!
People from all over the world turn to CCOL Network as their One Stop Destination and Premier Online Source for Global Information (Covering 230 Countries) In 14 International Languages such as English, French, Spanish, German, Italian, Portuguese, Japanese, Korean, Dutch, Greek, Russian, Chinese Simple and Chinese Traditional. (some area also available in Urdu, Punjabi & Arabic)
Whether you're a typically importer, manufacturer, trader, business professional, business executive, investor, business analyst, researcher, technologist, industrialist, doctor, engineer, tourists, working professional, sportsman, home users, student, parent, cyber kid or hobbyist, our Web sites has something for you! We've collected and built the best Worldwide Information Directories and Portals in various categories, so check them out and enjoy our Free e-Services in particular.
CCOL is using Internet Technologies where Information, Ideas and Technology Converge to enhance The POWER OF WEB TECHNOLOGY, for common Pakistani Businessmen.
CCOL's Projects include Yellow Pages of Pakistan, Advertising Solutions, Domain Registration, Web Hosting, VPS, Outbound Call Center, Quran on Skype, Tutor On Skype, Property, Duty Free Japanese Cars and Study in China.