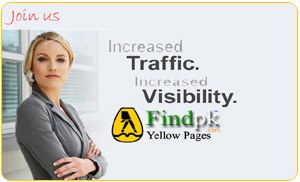 ::. Contact Name:
Mr. Shaukat Mehmood
::. Designation:
Directors
::. Address:
Plot No 19/330, Mujahid Road,
::. City:
Sialkot
::. Postal/Zip Code:
n/a
::. Telephone:
92524591015
::. Fax:
None
::. E-mail:
n/a
::. Website:
http://www.
Company Products & Services:
Sports Goods, Sportswear, Sporting Goods, Sports Wears, Footballs, Soccer Balls, Hand Balls, Volley Balls, Rugby Balls, Sala Balls, American Footballs, Basketballs, Mini Balls, Promotional Balls, Match Balls, Training Balls, Track Suits, Jogging Suits, Walking Suits, Gym Suits, Jackets, Soccer Uniforms, Soccer Shorts, T-shirts, Tshirts, T Shirts, Coach Wear, Basketball Uniforms, Volley Ball Uniforms, Training Vests, Goalkeeper Suits, Goal Keeper Shorts, Goal Keeping Gloves, Shin Pads, Shin Guards, Training Bibs, Manufacturers, Suppliers, Distributors, Exporters, Rain Wear, Rain Jackets, Referee Sets, Hodded Shirts, Knitwears, Polo shirts, Fleece Tops, Polar Fleece Shirts, Fleece Trousers, Promotional Clothings, Boxing Equipments, Boxing Gloves, Bag Mitts, Head Guards, Head Gear, Focus Pads, Punching Mitts, Shin Insteps, Chest Guards, kick Shields, Training Shields, Groin Guards, Abdominal Guards, Grappling Gloves, Punching Bags, Punching Balls, Boxing Shoes, Boxing Accessories, Boxing Uniforms, Kick Boxing Wear, Shorts, Trousers, Martial Arts Uniforms, Karate Suits, Judo Uniforms, Taekwondo, Ju Jitsu, Kung Fu, Ninja, Colour Belts, Thai Shorts, Kit Bags, Wrist Wraps, Hand Wraps, Weight Lifting Belts, Weight Lifting Gloves, Karate Shoes, Gum Guards, Karate Belts, Grappling Shorts, Camo Shorts, Rash Guards, Hodded Jackets, Textiles Manufacturers, Fitness Equipments, MMA Products, Sports Goods & Sports Wears, Soccerballs, SalaBalls, Basket Balls, MMA Shorts, Rash Guard Jersy T-Shirts, Sweat Shirts, Football Kits, Export, U.S.A, Europe, Africans & Middle East, Germany, France, Itay, Portugal, Greece, England, Spain, Holand, South Africa, Egypt, Hong Kong, U.A.E, Saudi Arabia, Sialkot Chamber of Comms, PHYMA, Psga





Find Location Map (You may alter the address to find the desired location, if exact location is not found, try searching street/ area, city, pk, dabble click for Zoom-in and Right dabble Click for Zoom-out. drag your mouse for right-left or up-down move)




Update OR Upgrade Your Company Record


Be on Top of Your Competitors

Stand Out

from Your Local Competition

Beat out the competition with advertising solutions that attract more customers who are ready to buy your products & services.



Search powered by CCOL
Copyrights 2003-2010 © All rights reserved CYBER CITY ONLINE